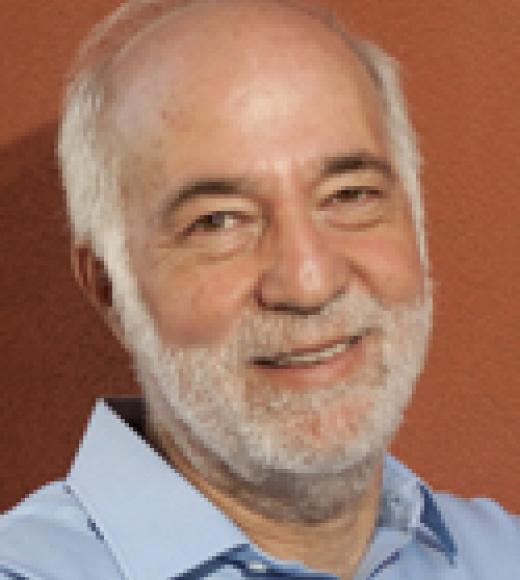 Position Title

Interim Executive Director
Bio
Daniel Sperling is Distinguished Blue Planet Prize Professor of Civil Engineering and Environmental Science and Policy, founding Director of the Institute of Transportation Studies, and founding chair of the Policy Institute for Energy, Environment, and Economy at the University of California, Davis. The Institute is staffed by over 150 faculty, staff, and student researchers. He was Interim Director of the UC Davis Energy Efficiency Center from 2008-10, and the UC Davis Energy Institute from 2013-15.
In February 2007, Governor Schwarzenegger appointed Dr. Sperling to the "automotive engineering" seat on the California Air Resources Board, and retained by Governor Jerry Brown. In this position he oversees policies and regulations on climate change, low carbon fuels and vehicles, and sustainable cities. In 2013, he served as Chair of the California Fuel Cell Partnership, and in 2015 as Chair of the Transportation Research Board (National Academies).
Dr. Sperling has led ITS-Davis to international prominence by building strong partnerships with industry, government, and the environmental community, integrating interdisciplinary research and education programs, and connecting research with public outreach and education. ITS-Davis won the 2006 Robert M. Zweig Public Education Award of the National Hydrogen Association, 2005 TRANNY award for Organization of the Year by the California Transportation Foundation, and 1998 Employer of the Year Award of the Women's Transportation Seminar of Sacramento. ITS-Davis is recognized as the leading university center in sustainable transportation in world, including leading the US Department of Transportation National Center for Sustainable Transportation since 2013 (with USC, Georgia Tech, UC Riverside, University of Vermont, and Cal-State LA as consortium partners).
Dr. Sperling is recognized as a leading international expert on transportation technology assessment, energy and environmental aspects of transportation, and transportation policy. He was co-director of the 2007 study that designed California's landmark low carbon fuel standard and co-director of a follow-up 2010 national study. He has testified 7 times to the US Congress and in 2008 was appointed the first chair of the "Future of Transportation" Council of the Davos World Economic Forum. He has presented 800 talks in his career, including 10-20 keynote and "distinguished speaker" presentations per year in recent yearss. In the past 30 years, he has authored or co-authored over 250 technical papers and 13 books, including Two Billion Cars (Oxford University Press, 2009) and Three Revolutions: Steering Automated, Shared and Electric Vehicles to a Better Future (Island Press, 2018).
He was a lead author of the transportation chapter on the United Nations' Intergovernmental Panel on Climate Change, which shared the 2007 Nobel Peace Prize with former Vice President Al Gore, is a recent member of 16 National Academies committees on Climate Change, Energy Efficiency, Gasoline Taxes, Hydrogen, Transport in China, Biomass Fuels R&D, Sustainable Transportation, and Innovative Mobility Services. He was founding chair of standing committees for the U.S. Transportation Research Board on Alternative Transportation Fuels (1989-'96), and Sustainability and Transportation (2006-08). He is the founding organizer of the premier conference on transportation and energy policy (at Asilomar Conference Center), bringing together leaders and experts from industry, government, academia, and the environmental community. He serves on many advisory committees and advises senior executives of many automotive and energy companies, environmental groups, and national governments, including recent review committees at three DOE national laboratories. He is an invited contributor to Forbes and energy expert contributor to Wall Street Journal, widely cited in and op-ed contributor to New York Times, Washington Post, LA Times and others in recent years, has been interviewed many times on NPR radio, including Science Friday, Talk of the Nation, Marketplace, and Fresh Air, and in February 2009 he was featured on the Jon Stewart Daily Show.
In 2019 he receives the Roy Crum award, the most prestigious research award by the Transportation Research Board (National Academies); in 2013 he received the Blue Planet Prize for being "a pioneer in opening up new fields of study to create more efficient, low-carbon, and environmentally beneficial transportation systems," and in 2010 he received a Heinz Award for his "achievements in the research of alternative transportation fuels and his responsibility for the adoption of cleaner transportation policies in California and across the United States." Other recent awards include the 2009 Robert Zweig Public Education Award of the National Hydrogen Association, lifetime National Associate member of the National Academies, 2008 Barry McNutt TRB Award for Best Paper in Energy, and 2002 Carl Moyer Memorial Award for Scientific Leadership and Technical Excellence by the Coalition for Clean Air.
Prior to obtaining his Ph.D. in Transportation Engineering from the University of California, Berkeley (with minors in Economics and Energy & Resources), Professor Sperling worked two years as an environmental planner for the US Environmental Protection Agency and two years as an urban planner in the Peace Corps in Honduras.  He has an undergraduate degree in engineering and urban planning from Cornell University.
View Professor Sperling's full curriculum vitae.
A full list of Professor Sperling's publications can be viewed here.
Honors and Awards
2018 Roy W. Crum Award of US Transportation Research Board for Outstanding Achievement in Research
2015 Thomas B. Deen Distinguished Lectureship for US Transportation Research Board
2013 Blue Planet Prize of the Asahi Glass Foundation
2010 Heinz Award with Special Focus on Global Change
2009 Robert Zweig Public Education Award of the National Hydrogen Association
2007-Present. Board member of California Air Resources Board
2002 Carl Moyer Memorial Award for Scientific Leadership and Technical Excellence by the Coalition for Clean Air
1997 "Clean Air Award" by the American Lung Association of Sacramento
Courses
ECI/ESP 163 Energy and Environmental Aspects of Transportation (4)
ECI/ESP 165 Transportation Policy (3)
ECN/EGG 202 Climate Policy (4) (co-taught with James Bushnell)