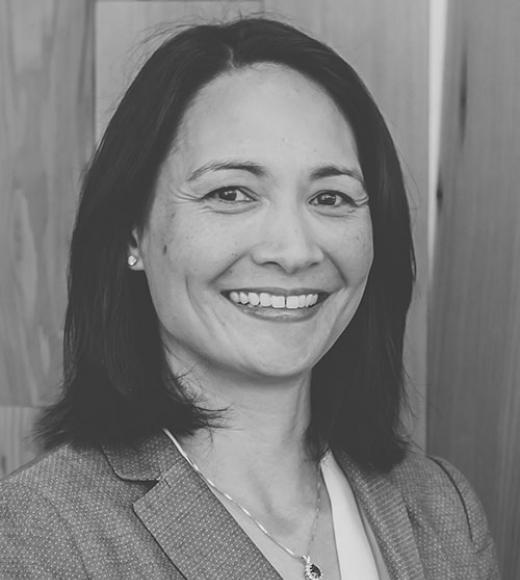 Position Title

Executive Director, Center for Regional Change
Bio
Bernadette brings extensive experience in community development praxis and public-private partnerships to her role as Executive Director of the Center for Regional Change. She works to build bridges across disciplines and support research that is community-engaged, policy-oriented, and equity-focused.

Bernadette serves on the Faculty Executive Committee for the UC Davis College of Agricultural and Environmental Sciences. Her work managing outreach with off-campus partners from a variety sectors informed the establishment of the UC Davis Office of Public Scholarship and Engagement. She contributed to the establishment of the UC Davis Interdisciplinary Initiative, in which centers and institutes across campus bring together researchers from a variety of fields of study in quarterly dialogues about diverse topics. She is currently working to activate the UC Davis Policy Consortium.

Prior to her work at the Center for Regional Change, Bernadette founded a consulting firm specializing in community development and has worked for an affordable housing developer, redevelopment agency, community development financial institution, and several nonprofit community health organizations. Her projects include Sacramento's first true transit-oriented development, West Sacramento's first urban farm stand, and the first project in the country to implement a program combining housing vouchers and health services for disabled adults.

Bernadette is an active member of the Urban Land Institute, Lambda Alpha International, American Planning Association, and California Planning Roundtable. Bernadette is co-lead of the Sacramento Area Chapter of the Scholars Strategy Network and provides guidance as a member of the Board of Directors for Girl Scouts Heart of Central California. Bernadette has been recognized as a notable woman leader by Sacramento Magazine and Comstock's Magazine, and the Sacramento Business Journal include her on their list of 40 Under 40.

She holds a Master of Science in Community Development from UC Davis and a Bachelor of Science in Community Health from St. Mary's College of California.