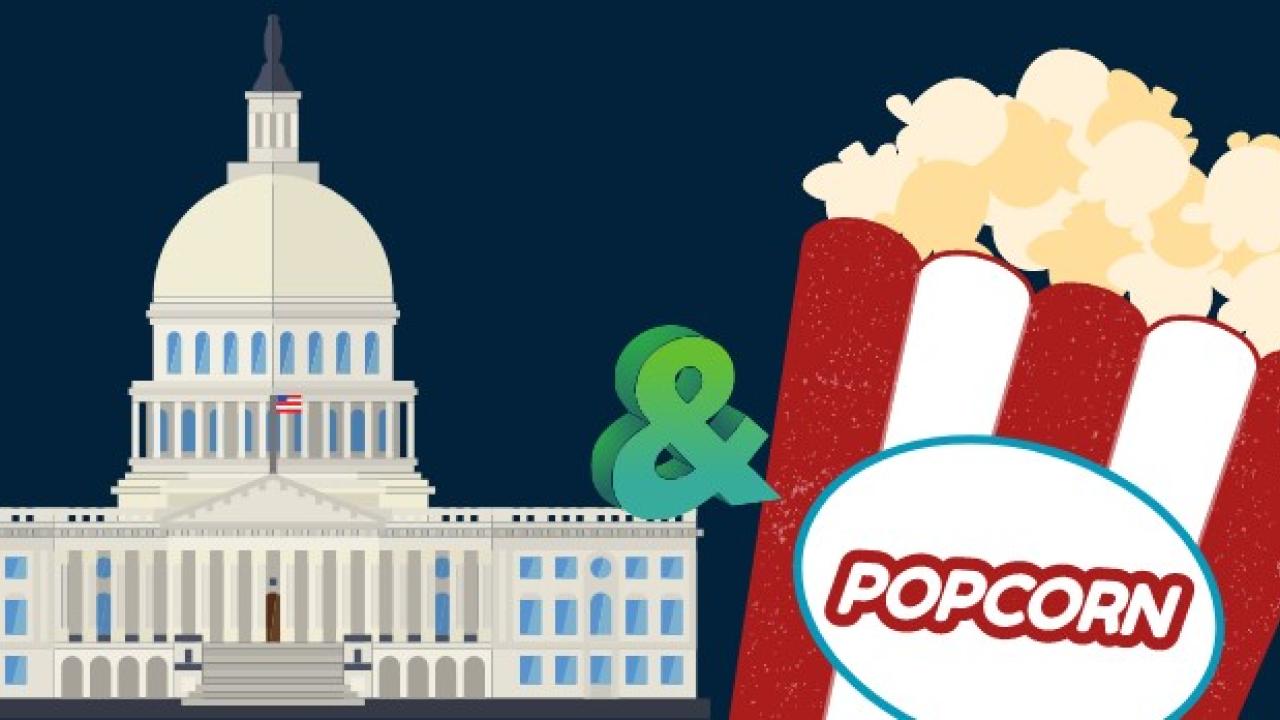 Location
1605 Tilia Street Room 1103, Davis, CA
About the Session
 
Are you a student considering your next move after graduation? Are you interested in the intersections of transportation, sustainability, climate resilience, and equity? Do you like learning about electric or self-driving cars, active transport, or public transit?

If so, we want to meet you!
Join us for an open house and learn about the Transportation Technology and Policy (TTP) Program at the Institute for Transportation Studies at UC Davis (ITS-Davis)! This is an opportunity to meet one-on-one with current graduate students, policy staff, researchers, and faculty at the leading university center in the world on sustainable transportation.
The open house will take place at our offices in West Village and free pizza and popcorn will be provided.  
Our TTP students have come from undergraduate majors as diverse as physics, economics, business, geography, anthropology, sociology, history, and English, as well as various engineering majors. They have come from across the U.S. and from countries around the world, bringing a diversity of ideas, issues, cultures, and backgrounds. This diversity is one of the strengths of our program, as the blending of experiences and perspectives helps to foster creativity and innovation. Read more about the TTP program on the ITS-Davis website.
Meet Some of the Students, Staff, and Faculty at ITS-Davis!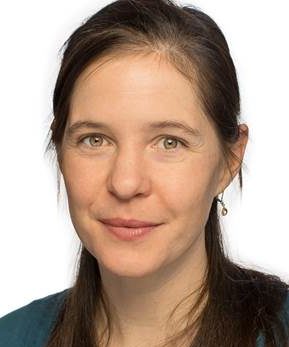 Susie Pike, Ph.D.
Director, Transit Research Center
Dr. Pike is an assistant professional researcher at the Institute of Transportation Studies at the University of California, Davis. Her research bridges the areas of individual travel behavior with policy processes and agency decisions centered on sustainable transportation. Dr. Pike's recent work explores the adoption of innovations among transit agencies, and impacts to transit passengers, in particular those from disadvantaged and underrepresented groups. She has recently established the UC Davis Transit Research Center, with the goal of bringing together UC Davis researchers, policy makers, and practitioners to advance the provision of transit through practice relevant and policy-informing research. Dr. Pike also serves as the UC Davis lead for the Shared Mobility and Public Transit pillar in the multi-campus University of California Institute of Transportation Studies Resilient and Innovative Mobility Initiative (RIMI). Supported by a prestigious National Science Foundation Graduate Research Fellowship, Dr. Pike studied the role of social influence in transportation mode choice for her dissertation at the University of California at Davis. She has a particular interest in how to serve the transportation needs of unbanked transit and rideshare passengers and has conducted studies for agencies such as the California Integrated Travel Program to improve transit access for those eligible for income-based discounts. Dr. Pike works extensively with individual transit agencies and community partners in her work in the industry.
​​​
Kari Watkins, Ph.D.
Associate Professor, Civil and Environmental Engineering
Professor Watkins is a leading expert in transit, whose research contributes to the goal of expanding mobility options by improving transit, walking, bicycling, and other alternatives to driving.  Her projects are wide-ranging, including basic behavioral research that identifies factors influencing individual travel choices and overall travel patterns as well as applied research carried out in partnership with transportation agencies that leads to innovation in practice. 
She is especially well-known for her development of the award-winning OneBusAway program, which paved the way for providing real-time next-bus countdown information to riders. Some of her more recent efforts are an avid cyclist using novel survey research, crowdsourced data, and instrumented bicycles to understand cyclist infrastructure preferences. ​​​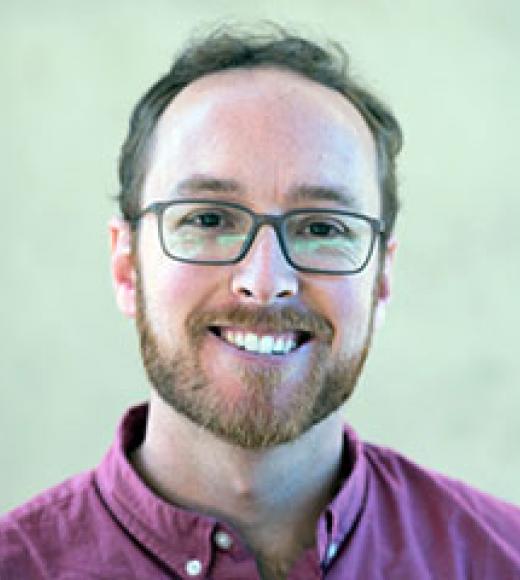 Dillon Fitch, Ph.D.
Co-Director, BicyclingPlus Research Collaborative

Dillon Fitch studies travel behavior and transportation planning and teaches in the Transportation Technology and Policy Graduate Group and the Department of Environmental Science and Policy. Through field experiments, travel surveys, and crowdsourced data, Dillon's recent research has focused on how road environments influence people's bicycling attitudes and behavior. His current work explores the role of bike shares and other micromobility services in changing travel behavior. He also develops tools to improve planning for bicycles and emerging small vehicles. ​​​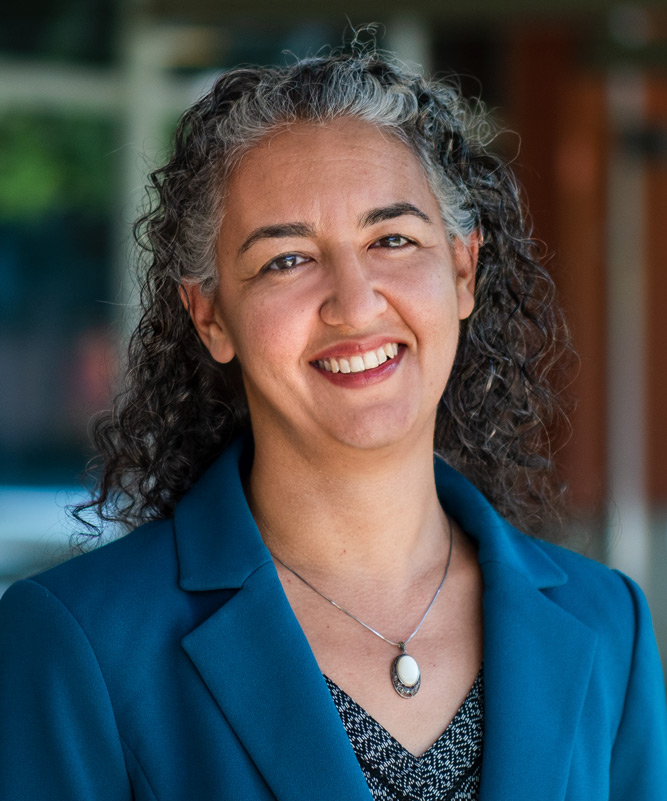 Dahlia Garas
Research Program Director, EV Research Center
Mrs. Dahlia Garas is the Research Program Director for the Electric Vehicle Research Center (formerly Plug-In Hybrid & Electric Vehicle Research Center) at UC Davis.  She came to UCD after working at Southern California Edison's Electric Vehicle Technical Center as an engineer specializing in hybrid vehicle design and testing.  Dahlia holds both B.S. and M.S. degrees in Mechanical Engineering from the University of California, Davis. While pursuing her degrees, she worked in the Hybrid Electric Vehicle Research Center, conducting research on prototype hybrid and electric vehicles, including energy storage system design and packaging, vehicle modeling and testing, active aerodynamics, and structural composites. Dahlia was also the team leader for the award-winning UC Davis FutureTruck Team. ​​​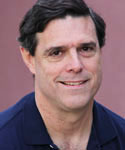 Marshall Miller
Director, Sustainable Freight Program
Dr. Miller received his Ph.D. in physics from the University of Pennsylvania. After a post-doc at the University of Chicago, he joined the Institute of Transportation Studies at the University of California, Davis in 1993. His work focuses on advanced technologies and fuels to increase fuel economy and reduce emissions in the transportation sector. He manages the Advanced Vehicle Propulsion Systems Laboratory at UC Davis where he studies batteries and ultracapacitors to understand their applications in vehicles. He has developed models to assess the potential greenhouse gas reductions and cost implications from the market penetration of new vehicle technologies in the light-duty and trucking sectors. He has worked with transit agencies, utilities, regulatory agencies, industry, and non-profits to understand the implications of specific vehicle and fuel technologies including fuel cells, batteries, hydrogen, and biofuels.
Grant Matson
Program Manager, 3 Revolutions Future Mobility Program
Grant Matson is the new program manager of 3RFM. He graduated with a Masters Degree in the Transportation Technology and Policy (TTP) Program at the University of California, Davis. He holds an MBA from Fordham University and a B.Sc. in Business Administration from the Marshall School of Business of the University of Southern California. Grant has 8+ years of brand management experience working in the entertainment industry and completed a Future Mobility Internship at the BMW Technology Office USA in Silicon Valley where he conducted research on micro-mobility travel behaviors. Grant's expertise and interests include discrete choice modeling, transportation demand analysis, transportation policy, research design, and climate economics and policy. Grant is currently focusing on the segmentation of CA population by its propensity towards AV adoption and its impact on vehicle ownership using latent class analysis.
​​​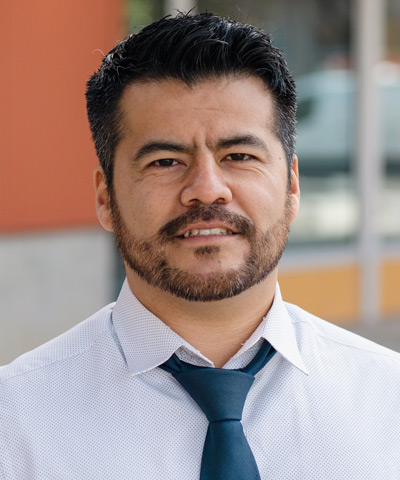 Juan Carlos Garcia Sanchez
Environmental Justice Policy Analyst, Policy Institute for Energy, Environment, and the Economy

J.C. is an Environmental Justice Policy Analyst at the UC Davis Policy Institute for Energy, the Economy, and the Environment. His work focuses on investigating policy strategies to mitigate adverse environmental conditions, improving access to mobility options for communities of color, and immersing community knowledge into academic research. J.C. came to UC Davis after working as an Adjunct Faculty for several community colleges in southern California, and as a Lecturer at Cal Poly Pomona. J.C. attended Santa Ana College before completing a B.A. and M.A in Geography and the Environment at Cal State University, Fullerton. ​​​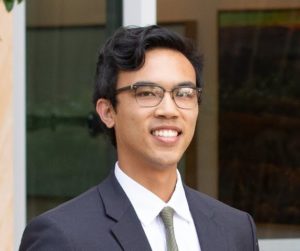 Jerel Francisco
Graduate Student Researcher, TTP Program

Jerel is a graduate student in Transportation, Technology, and Policy. He is focusing his research on the policy implications of new and clean mobility options in the context of local and regional planning. He hopes to bring solutions to allow all communities to access clean mobility options. Before attending UC Davis, Jerel served as an AmeriCorps CivicSpark Fellow working with local jurisdictions in California in electric vehicle policy and climate action planning. ​​​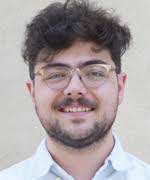 Sam Fuller
Graduate Student Researcher, Policy Institute for Energy, Environment, and the Economy
Sam Fuller is a researcher with the Policy Institute and a Ph.D. student in political science, with an emphasis on political behavior. Overall, Sam is interested in how incentives, ideology, and other factors affect behaviors that often influence policy outcomes. Prior to attending UC Davis, Sam attended Berry College in Rome, Georgia graduating with a B.S. in political science and economics. He has also worked previously as both a teaching and research assistant at Berry and Davis. ​​​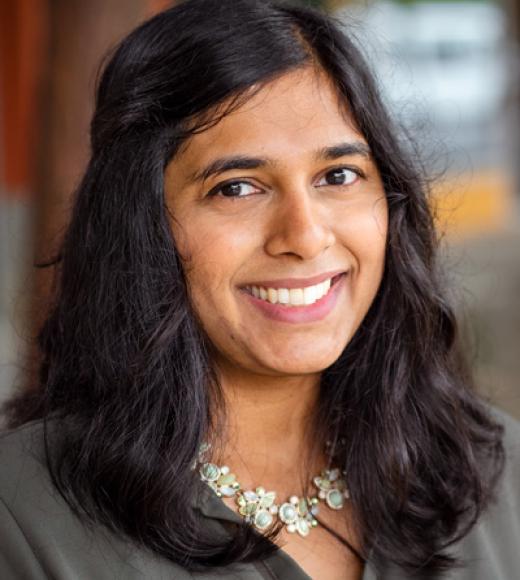 Trisha Ramadoss
Graduate Student Researcher, TTP Program

Trisha Ramadoss is a third-year Ph.D. student at the Institute of Transportation Studies at the University of California – Davis. She is in the Transportation Technology and Policy program and works at the Plug-in Hybrid and Electric Vehicle center. Trisha focuses on EV adoption modelling, repeat EV buyer behavior, and equity in the transition to zero-emission vehicles. Prior to joining UC Davis, Trisha received her B.S. in Physics and Electrical Engineering.
About Policy & Popcorn
Policy & Popcorn provides an informal setting for UC Davis students, researchers, faculty, and staff to learn more about the policy process and how to better engage. The sessions are hosted approximately monthly by the Policy Institute for Energy, Environment, and the Economy in close partnership with the Institute of Transportation Studies, the Energy and Efficiency Institute, and other key policy leaders around UC Davis. This series will bring you a wonk-like level of knowledge and experience with the accessibility of a 101-level class.
Event Category