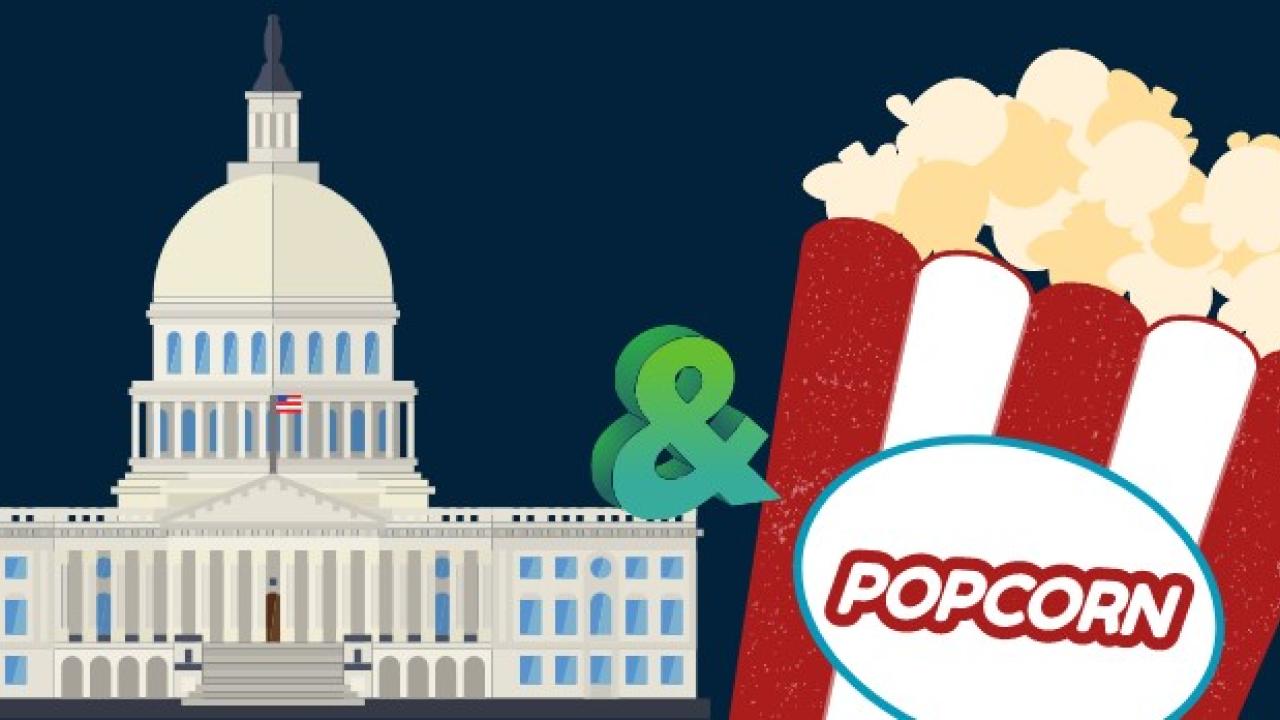 Location
1605 Tilia Street Room 1103, Davis, CA OR Virtual via Zoom
About the Session
Transportation is the largest source of greenhouse gas emissions in California. In order to achieve the state's goals of carbon neutrality by 2045 and avoid the worst impacts of climate change, decarbonizing this sector is essential. But such a transition is unlikely to occur rapidly without key policy intervention. A team of transportation and policy experts from the University of California released a report in April to the California Environmental Protection Agency (CalEPA) titled Driving California's Transportation Emissions to Zero. The report outlines policy options to significantly reduce transportation-related fossil fuel demand and emissions. Those policy options, when combined, could lead to a zero-carbon transportation system by 2045 while also improving equity, health, and the economy. In this Policy & Popcorn session, we'll hear from four of the team leads who led the research and policy analysis on topics including Light Duty Vehicles, low carbon fuels, and equity.
This session is offered via Zoom.
About the Speakers
Bernadette Austin
Bernadette brings extensive experience in community development praxis and public-private partnerships to her role as Executive Director of the Center for Regional Change. She works to build bridges across disciplines and support research that is community-engaged, policy-oriented, and equity-focused. She has contributed to the establishment of the UC Davis Interdisciplinary Initiative, in which centers and institutes across campus bring together researchers from a variety of fields of study in quarterly dialogues about diverse topics. Her work managing outreach with off-campus partners from a variety of sectors informed the establishment of the UC Davis Office of Public Scholarship and Engagement. She is currently working to activate the UC Davis Policy Consortium.
Lew Fulton
​​Lewis Fulton has worked internationally in the field of transportation, energy, and environment analysis and policy development for over 25 years. He is Director of the Sustainable Transportation Energy Pathways Program (STEPS+) within the Institute of Transportation Studies at the University of California, Davis. There he leads a range of research activities around new vehicle technologies and new fuels, and how these can gain rapid acceptance in the market. He also coordinates research across five STEPS+ Centers: Energy Futures Center, the Sustainable Freight Center, the Plug-in Hybrid & Electric Vehicle Research Center, the 3 Revolutions Future Mobility Program, and the China Center for Energy and Transportation.
Colin Murphy
Colin Murphy is the Deputy Director of the Policy Institute, where he helps guide research and outreach on issues relating to transportation, energy, air quality, and carbon markets.Prior to joining the Policy Institute, he was a Science Policy Fellow with the California Council on Science and Technology, and an advocate for sustainable transportation and energy policy with the NextGen Policy Center, where he helped extend California's climate programs through 2030. He has a B.S. in Biological Systems Engineering from UC Davis, a M.S. in Science, Technology and Public Policy from the Rochester Institute of Technology and a Ph.D. in Transportation Technology and Policy from UC Davis.
Gil Tal
Gil Tal holds a Ph.D. in Transportation Technology and Policy from UC Davis, and an M.A. in geography and environmental policy and planning from the Hebrew University in Jerusalem. Between 2008 and 2010 Dr. Tal was a post-doctoral researcher with the Center for Global Metropolitan Studies and the UC Transportation Center at UC Berkeley. His work at UC Davis and UC Berkeley focuses on travel behavior and the implementation of travel behavior related policies. At the PH&EV center Dr. Tal is leading projects on the future need for electric vehicle infrastructure, and the correlation between charging infrastructure, travel behavior and the demand for EV's.
About Policy & Popcorn
Policy & Popcorn provides an informal setting for UC Davis students, researchers, faculty, and staff to learn more about the policy process and how to better engage. The sessions are hosted approximately monthly by the Policy Institute for Energy, Environment, and the Economy in close partnership with the Institute of Transportation Studies, the Energy and Efficiency Institute, and other key policy leaders around UC Davis. This series will bring you a wonk-like level of knowledge and experience with the accessibility of a 101-level class. Popcorn and snacks will be provided!