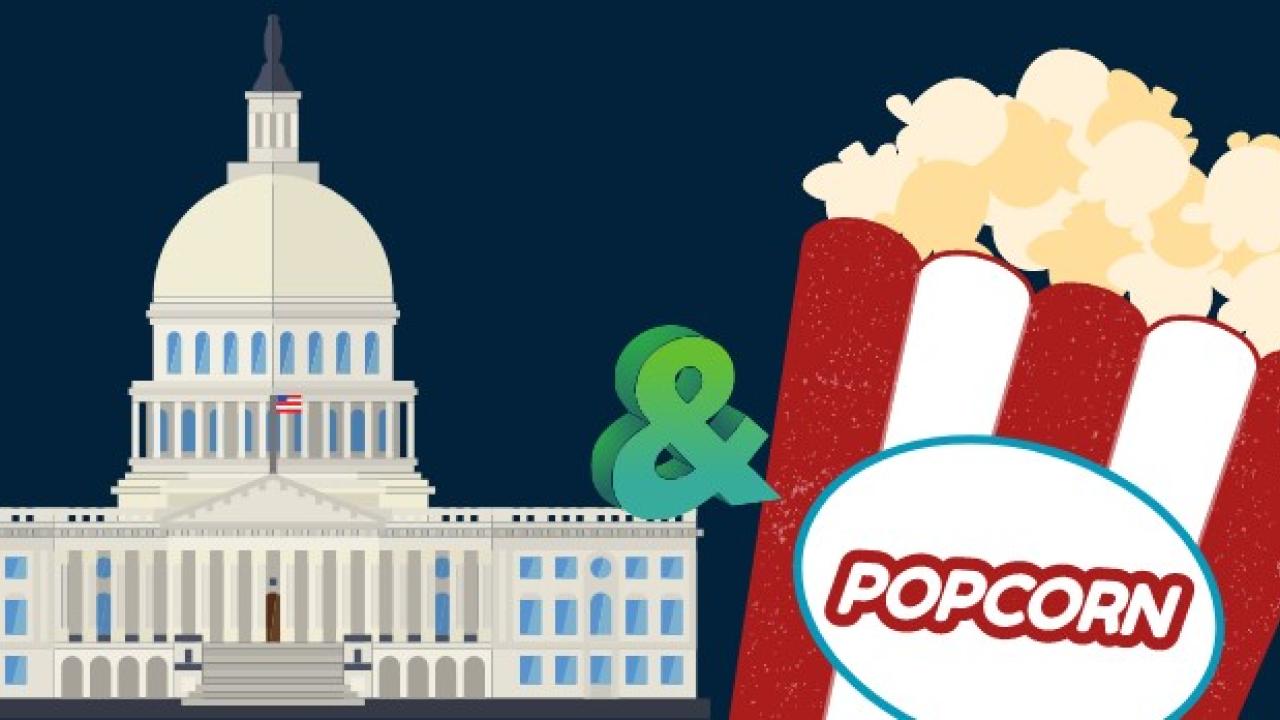 Location
1605 Tilia Street Room 1103, Davis, CA OR Virtual via Zoom
About the Session
Policy fellowships provide scientists and engineers with invaluable, front-row access to the policymaking process—critical to bridging the gap between scientific research and informed policy. This panel discussion explores the unique opportunities that different science policy fellowships provide, advice for the application process, and how the fellowship experience can help shape science policy career paths. Panelists share specific insights pertaining to the American Association for the Advancement of Science Policy Fellowship Program and the California Council on Science & Technology Fellowship Program. Panelists include program representatives, current fellows, and program graduates.
This session is offered via Zoom.
About the Speakers
Colin Murphy
Colin Murphy is the Deputy Director of the Policy Institute, where he helps guide research and outreach on issues relating to transportation, energy, air quality, and carbon markets. Prior to joining the Policy Institute, he was a Science Policy Fellow with the California Council on Science and Technology, and an advocate for sustainable transportation and energy policy with the NextGen Policy Center, where he helped extend California's climate programs through 2030. He has a B.S. in Biological Systems Engineering from UC Davis, a M.S. in Science, Technology and Public Policy from the Rochester Institute of Technology and a Ph.D. in Transportation Technology and Policy from UC Davis.
Alaina Flannigan 
Dr. Alaina Flannigan is a developmental psychologist with a background in program evaluation and statistical modeling whose work focuses on supporting young people with child welfare experience as they make the transition into emerging adulthood. Dr. Flannigan was a 2017-2018 AAAS Science & Technology Policy Fellow sponsored by the Society for Research on Child Development (SRCD) and placed with the US Congress Joint Economy Committee (JEC). During her Fellowship year, her portfolio included housing, healthcare, poverty, the rural economy, and tax policy in service of better understanding the effects of childhood poverty, financial stability, and economic mobility on childhood development. Dr. Flannigan is currently a Research Scientist in Child Welfare at Child Trends.
Kelly Flemming
Kelly Flemming is a policy analyst with the Policy Institute, where she provides analysis of world-leading research for equitable, economic, sustainable energy, and transportation policy solutions. Prior to starting at UC Davis in September 2018, Kelly served as an AAAS Science and Technology Policy Fellow at the U.S. Department of Energy working on transportation analysis and international science partnerships. She holds a B.S. from the Colorado School of Mines and an M.S. and Ph.D. from the University of Washington in chemical engineering, where her research focused on reactions for biofuel production and fuel cell materials.
Amber Mace 
Amber Mace is the Executive Director of the California Council on Science and Technology (CCST) and is a Policy Fellow with the UC Davis Policy Institute for Energy, Environment and the Economy. Mace devotes her time to building new and revitalizing existing programs and organizations that are dedicated to increasing the impact and value of science-informed decision-making. She earned a bachelor of arts in geography from UC Berkeley, a doctorate in ecology from UC Davis and the Bodega Marine Laboratory, and an Executive MBA from Wharton, University of Pennsylvania.
Rylie Ellison 
Rylie Ellison is a current Science and Technology Policy Fellow with the California Council on Science and Technology (CCST). She is working with the California State Senate Committee on Environmental Quality as a consultant, where she will be analyzing bills on environmental issues such as climate change, air & water quality, and waste management to inform policy-making decisions. Prior to the fellowship, Rylie earned her Ph.D. in Agricultural and Environmental Chemistry from UC Davis.
About Policy & Popcorn
Policy & Popcorn provides an informal setting for UC Davis students, researchers, faculty, and staff to learn more about the policy process and how to better engage. The sessions are hosted approximately monthly by the Policy Institute for Energy, Environment, and the Economy in close partnership with the Institute of Transportation Studies, the Energy and Efficiency Institute, and other key policy leaders around UC Davis. This series will bring you a wonk-like level of knowledge and experience with the accessibility of a 101-level class. Popcorn and snacks will be provided!